Yukan application
Disconnect to connect
Yukan is an application thoroughly thought for adolescents. At YUKAN they can learn how to make a responsible use of their mobile device while collaborating with a wide variety of social causes.

Digital devices offer new opportunities constantly; they are already part of our daily life, by own will or imposed. In this context, we are especially concerned about the excessive use of the mobile phone done by children and young people and its extremely harmful effects on their intellectual, professional and social development.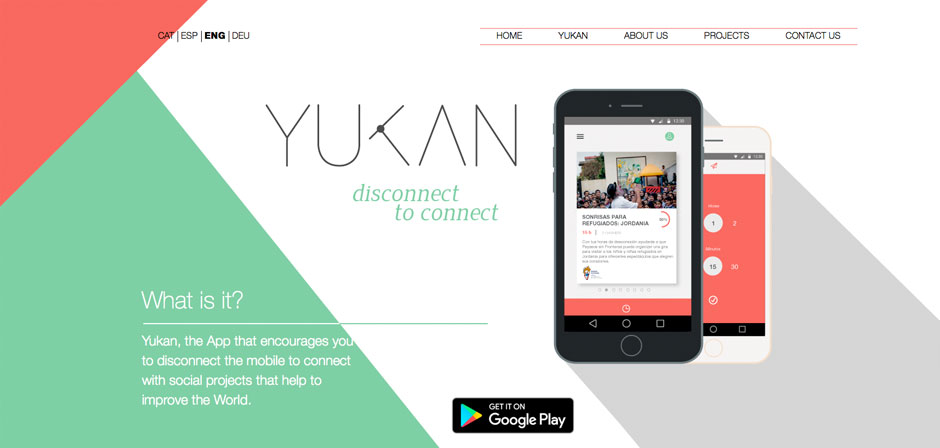 Yukan proposes to the users to disconnect periodically their smart phone in order to study, to read, to work, to chill out with friends, or to practice some sports. Their motivation is to contribute with some of the social projects published in the same application. Their disconnection time will be transformed into an economic contribution for his or her preferred social project.

Yukan generates social awareness among teenagers helping them to make a more responsible use of their mobile.